Inquiry and Intentional Play-Based Learning
The early years of a child are filled with excitement. Also, the brain development of a child is immense during these formative years. Pre-schoolers have to be pampered and handled gently. Handling them appropriately will create a strong foundation, shaping their ability to learn and succeed in school and life.
ICS kindergarten welcomes everyone with a warm heart. The foremost goal of kindergarten is to nourish their imagination and to develop their self-esteem. children tend to learn best when it matters to them, so our methodologies are mainly constructed around the interests of children and in ways, they can connect to it. We teach through a curriculum that offers a whole experience involving the child in the social, emotional, cognitive and physical realms of learning and development
Our early childhood education program involves proven inquiry and intentional play-based learning approaches that hold a strong potential for development from a very young age. Every child is born creative, intuitive, resourceful. Through our approaches, children can actively participate and collaborate while they construct their own learning own experiences with their teachers. Our exciting classroom environments will promote curiosity and self-discovery. These form the initial steps to a lifelong love for learning. If you are willing to give paramount importance and lay the ideal platform for your child, ICS can be a perfect choice.
Why ICS Kindergarten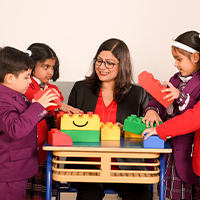 Activity based Learning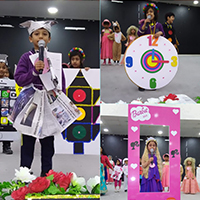 Creative extracurricular activities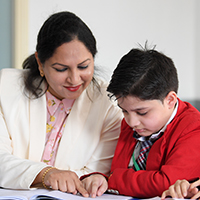 Individual Attention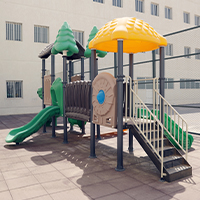 Kids play area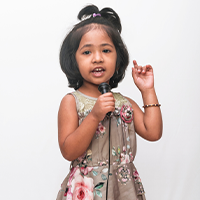 Music Class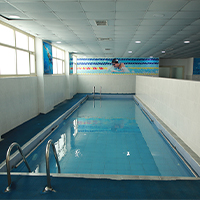 Kids Swimming pool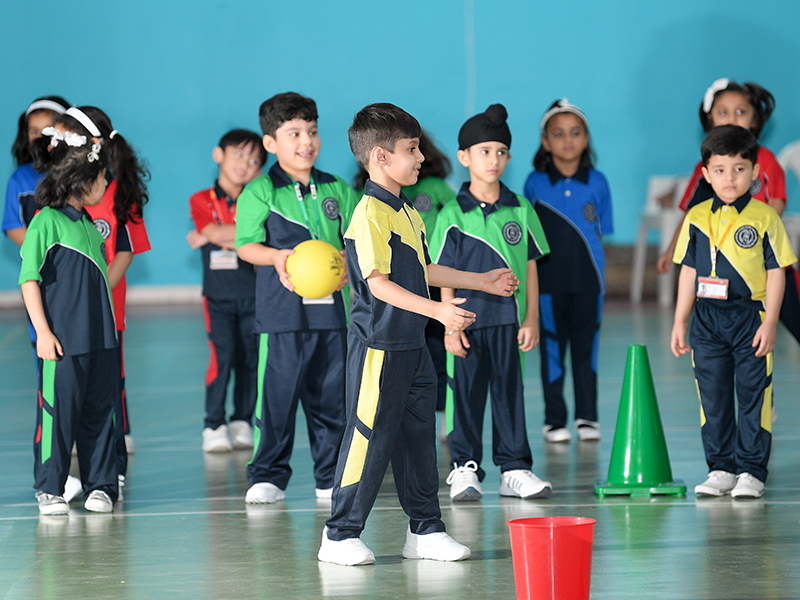 Kindergarten at ICS
ICS kindergarten programs are specifically designed to create the best possible start for a child. In a child's overall development, this will be a milestone and will create benchmarks. Great early childhood education is all about building the appropriate foundation for learning. Our friendly and caring classroom environment focuses on a child's safety, health and happiness. We create a culture of continuous quality improvement by teaching a diverse range of stimulating programs provided by CBSE. Our kindergarten team ensures each child gets the opportunity to learn and grow with a rich kindergarten experience.
Differentiated Curriculum
Our differentiated curriculum helps a child to be confident and become a dedicated learner. Through activities and events, kids learn and practice social, emotional, problem-solving skills that benefit them throughout their lives. We teach CBSE based curriculum, which focuses on the complete development of a child. We use proven and recognized teaching techniques to improve a child's language, numerical, social, cognitive and emotional skills. Our experienced teaching team ensures that all children indulged in this learning process experience a transformation.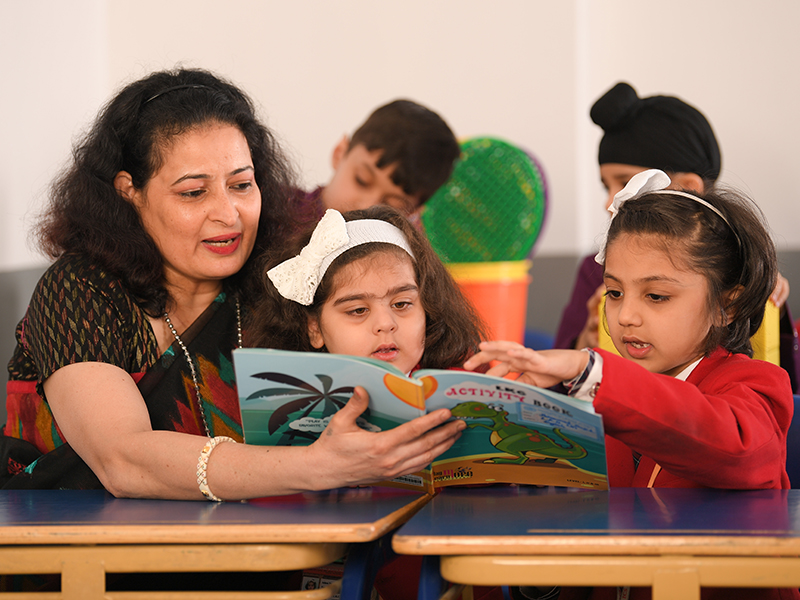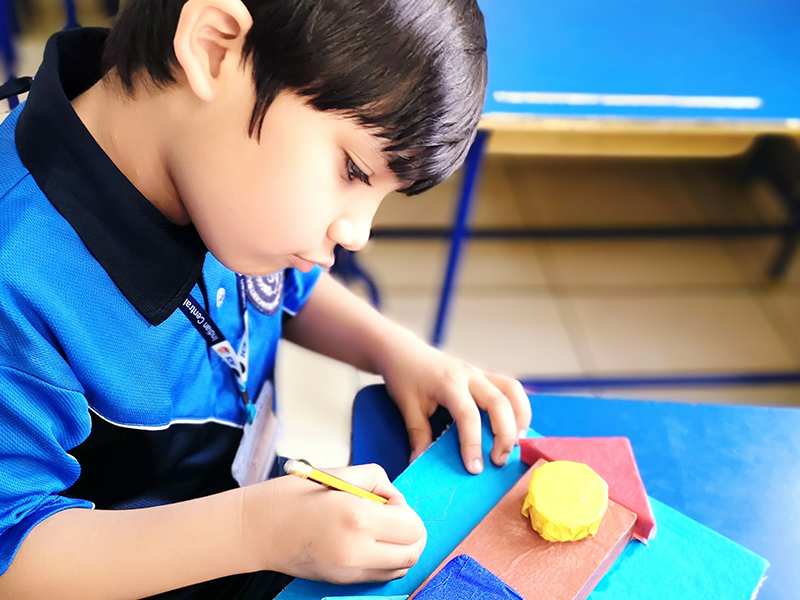 Cooperative Education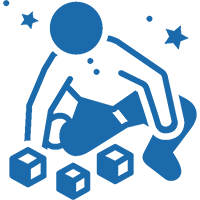 Play Way method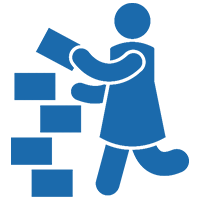 Activity Oriented Learning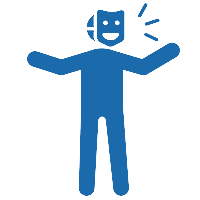 Demonstration and Roleplay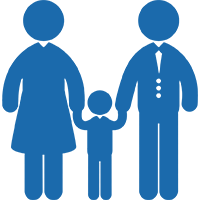 Parent Teacher Engagement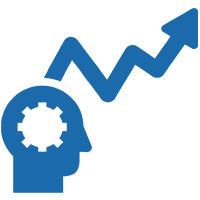 Outcome-Based Teaching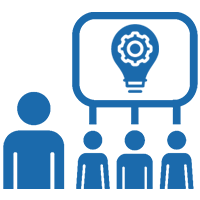 Enhancing Skills through Interaction
Engaging in Fun-Based Activities
We motivate children to learn and enjoy during their time at school, therefore we engage kids in different fun-based activities. We accommodate only a limited number of students in each section that facilitates our educators to give individual attention and ensure every child avails the opportunity to involve and progress.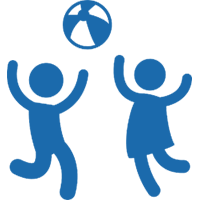 Games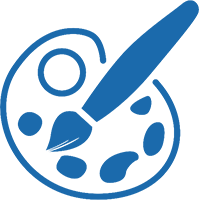 Art and Craft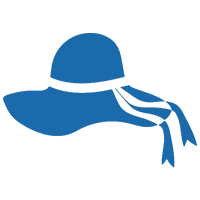 Fancy Dress Competition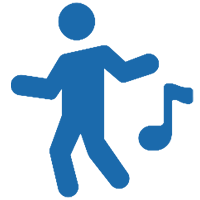 Music and Dance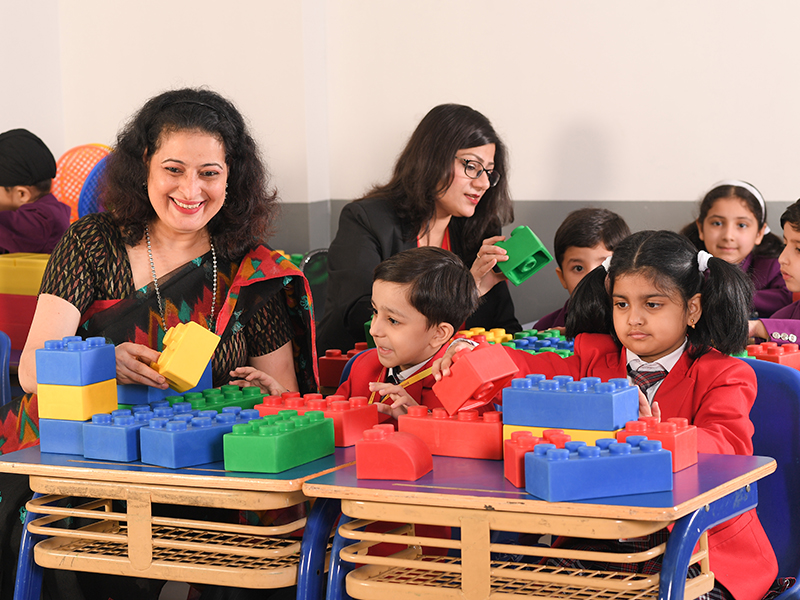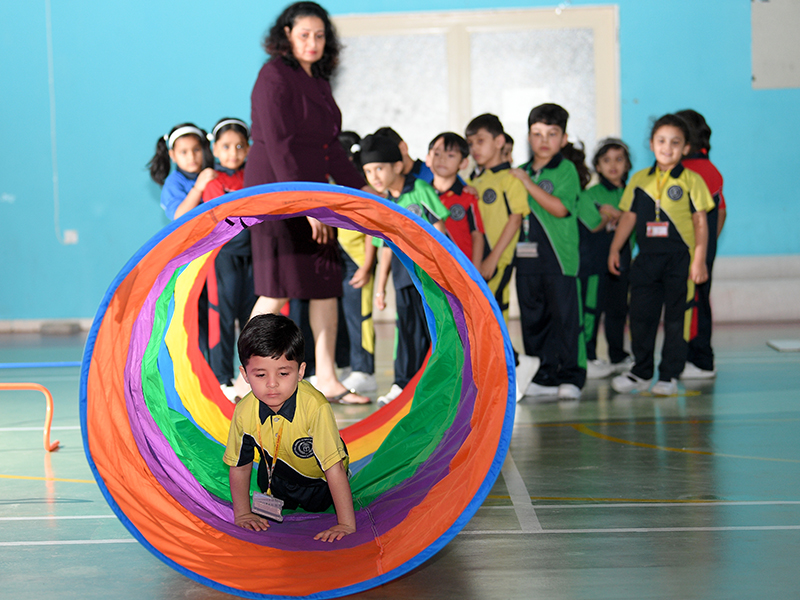 Our Teaching Methods
We implement unique and modern teaching methods and take children to field trips to ensure kids' active engagement and a better understanding of the subjects. Every classroom is well-equipped with smart audio and visual facilities that support our educators to use the building as a teaching aid and perform activity-based teaching through: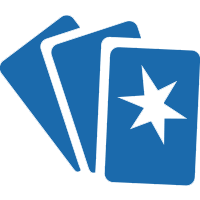 FlashCards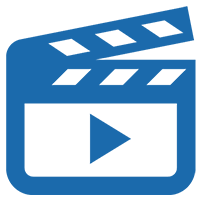 Videos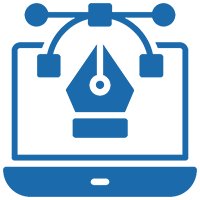 Illustrations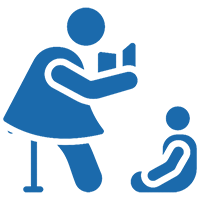 Storytelling & Rhymes

Rhymes one to one
Impact of our Teaching Methods
The ICS kindergarten school is filled with fun and frolic and builds a strong foundation for a lifetime of continuous learning. Not only teaching methodologies but also extracurricular activities and other fun-filled educational activities contribute in different ways to let children learn and practice the essential social, emotional, problem-solving and study skills. As an impact, students get a happy and purposeful introduction to learning and develop their academic self-esteem and confidence right from the start.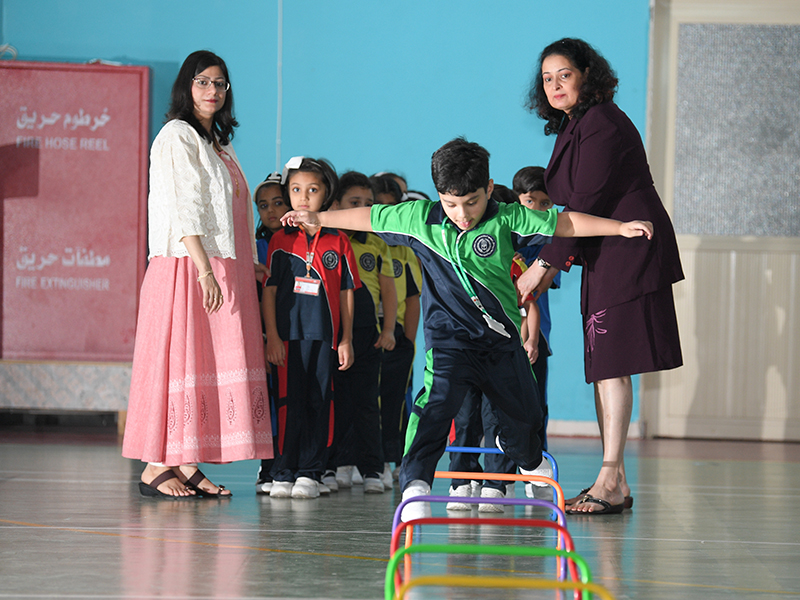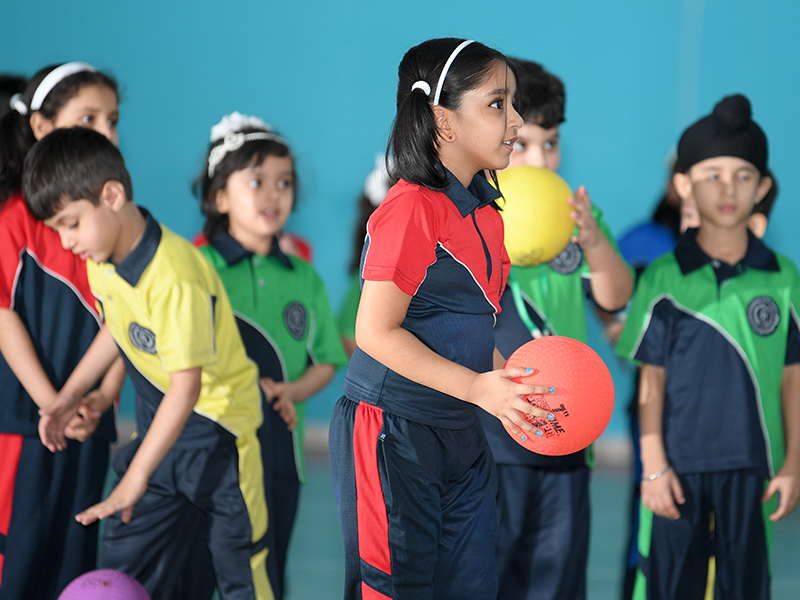 Special Activities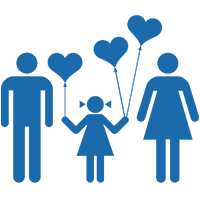 Family fun day

Sports day

Exhibition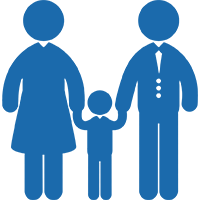 Parents day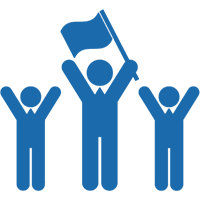 Annual day

Carnival