Swimming Pool
Swimming is one of the important life-skills that brings enjoyment among children and helps them to be safe throughout the lifetime. It is also an excellent physical exercise that relaxes both mind and body and helps strengthen the muscles.
At ICS, we have competition-sized swimming pools within the campus. The swimming training program is diligently conducted at specific time slots by well-experienced male and female coaches, they supervise for the safety of every student. From kids to senior secondary students, we encourage them to learn swimming and take it as a sport. We have produced many champions at different levels.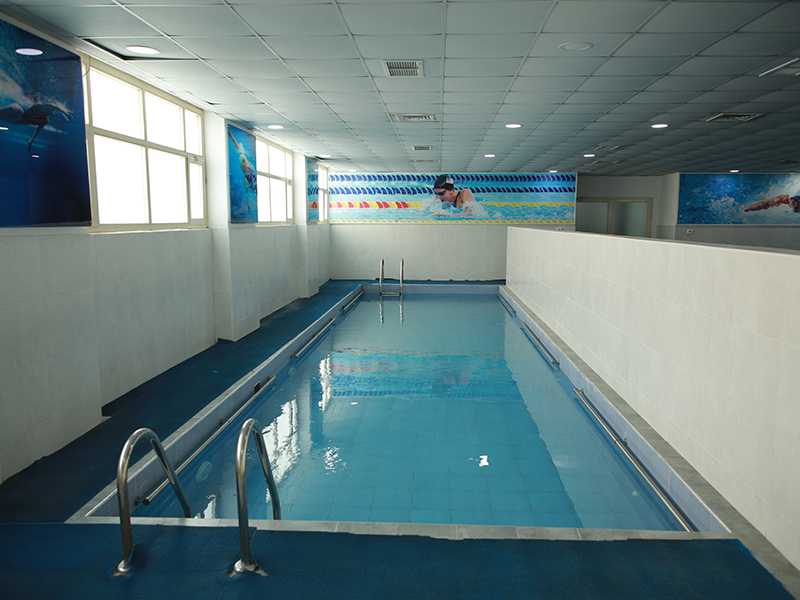 Swimming Pool for Kids
We have a dedicated mini swimming pool for kids to encourage them to involve in this activity from a very young age. We regularly clean and maintain the pool area with the utmost care. Our highly experienced trainers will teach kids how to swim by using fun methods to get primary school-aged kids not only excited about water but also comfortable in and around water.
Swimming Pool for Senior Secondary
ICS has a large swimming pool equipped specially for senior secondary students. Our certified coaches train with real learning progressions that are applicable in the pool environment, which assists students to enjoy themselves in the water as well as develop their swimming skills. Our swimming lessons provide extra stress on safety and hygiene and prepare students for competitions at various levels.