Welcome to Indian Central School, Kuwait
---
Indian Central School has built its reputation as one of the best CBSE schools in Kuwait. Our global curriculum delivered by exceptional faculties using world-class facilities helps students aim for excellence in a culture that provides them with infinite possibilities.
Our mission is to become a global benchmark of value-based education. We are committed to students' happiness which is critical to their success and their overall wellness. Our programs are designed not only to impart academic skills but also to groom students comprehensively so that they can easily tackle the challenges of tomorrow.
The multicultural environment at ICS helps students develop a strong passion for learning and deep cultural awareness. We inspire students to think outside the box and be inquisitive about the world around them.
Why ICS ?
---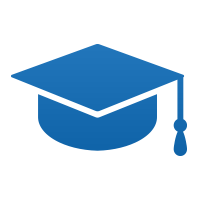 28 Years
of Excellence
ICS has been strongly committed to providing quality education and incorporating global best practices for over two decades.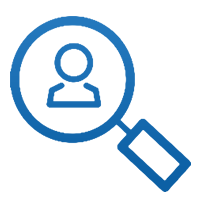 Individual
Attention
We use assessment and first-hand knowledge of our students to identify individual needs, differentiate instruction and maximize learning.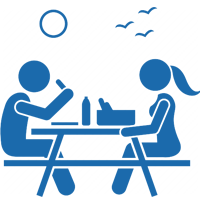 Activity Based
Learning
ABL effective teaching methods, that makes learning a fun activity. It helps your child to retain knowledge for a longer period.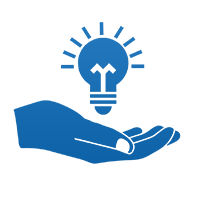 Advanced Innovative
Pedagogy
An innovative approach to enhance the teaching-learning process. The hybrid teaching method includes e-learning & face to face interaction.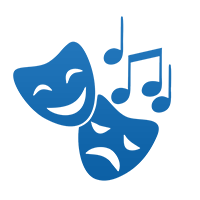 Creative Extracurricular
Activities
Extracurricular Activities gives your child the space to develop their talents, challenge their minds and extend their love of learning.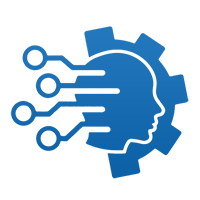 Cognitive Learning Program
Cognitive learning focuses on meaningful learning. Our tutors teach your child the strategies, to help your child perform academically better.
Choice of
Subjects
We choose subjects to impart skills and values right for Grade 11 and 12. The strong emphasis on subject choice translates into remarkable achievements.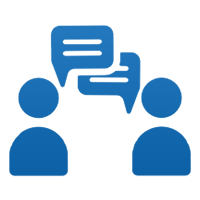 Reliable Career Guidance
We offer comprehensive and detailed Career Counselling to support and guide students, before suggesting a career path or university.
Prominent Facilities of ICS
---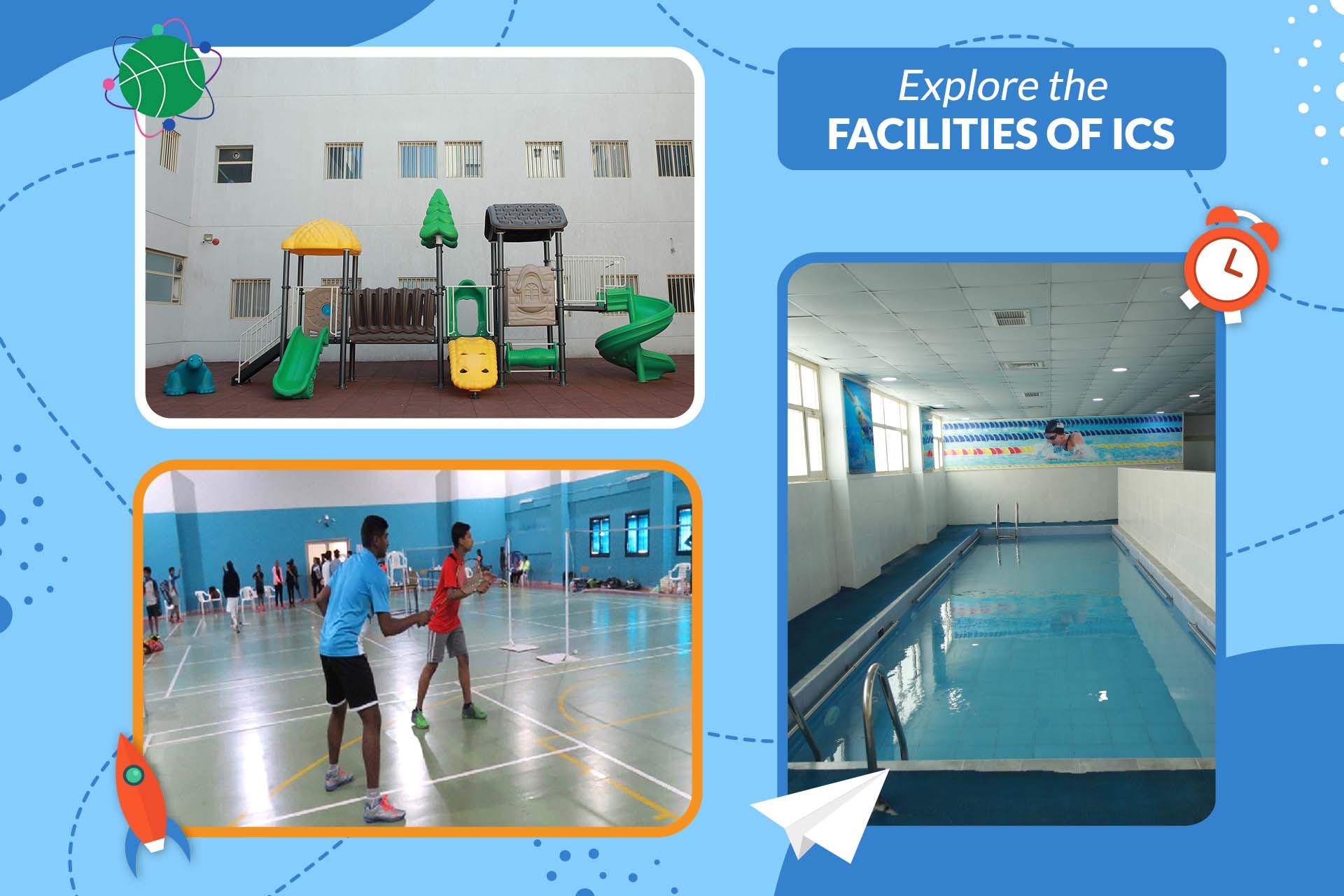 Indian Central School understands the importance of having the right facilities to deliver the highest quality education and support student learning. Our campus is built with a number of unique facilities designed to meet the specific requirement of every student.
With an extensive range of excellent facilities such as smart classroom, well-equipped labs and a library we ensure to provide collaborative and personalized learning among students. The school possesses specialized art and music classrooms along with a theatrical auditorium to motivate the students to explore their creative talents. We also encourage the interest of students in sport with a range of top-class outdoor facilities including Kids' play area, open playground as well as indoor Badminton, table tennis court and swimming pool.
Gift Your Child the best Future, Enroll at ICS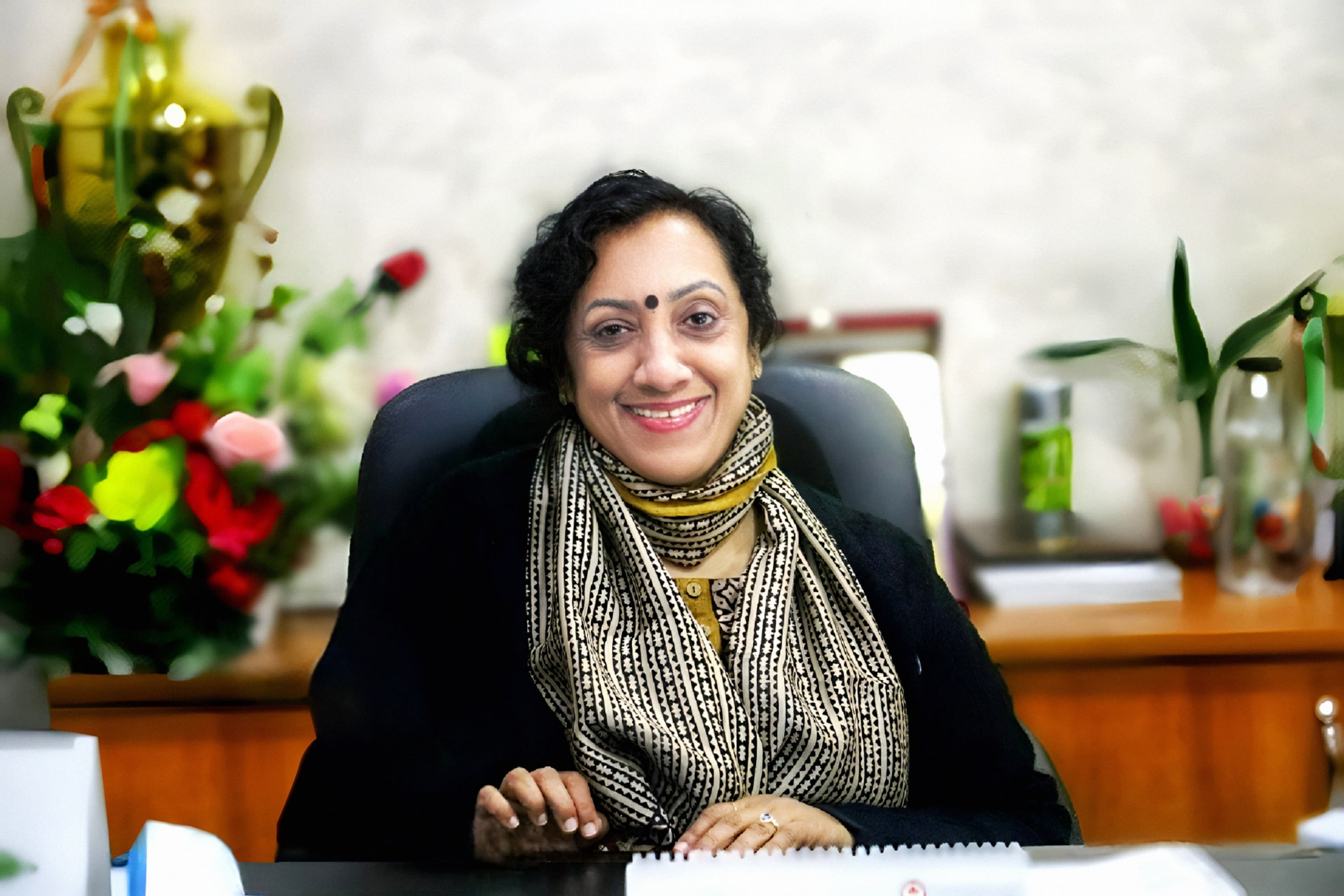 Mrs. Sujata Sivakrishnan
Principal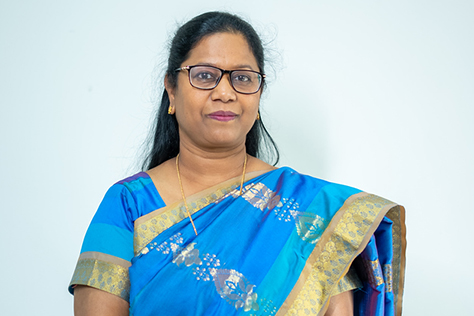 Mrs. Julie Anthony
Vice Principal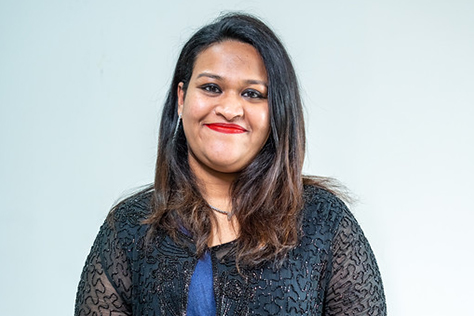 Mrs. Ceuzita Natasha Fernandes
LKG supervisor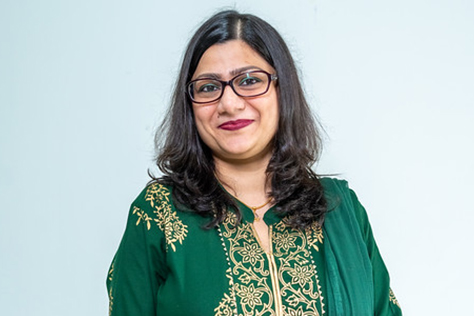 Mrs. Shabana Ershad Kaskar
UKG supervisor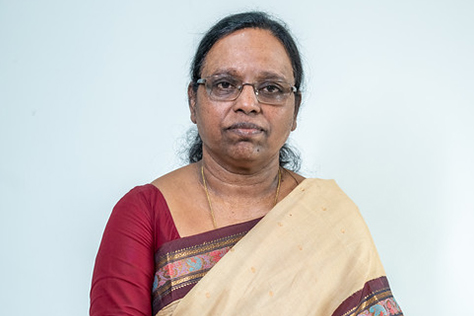 Mrs. Shyamala Choppala
Vice Principal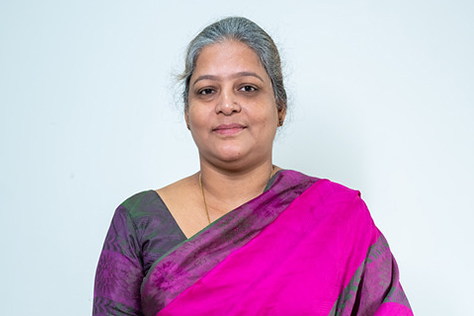 Mrs. Sashikala Earnest
Supervisor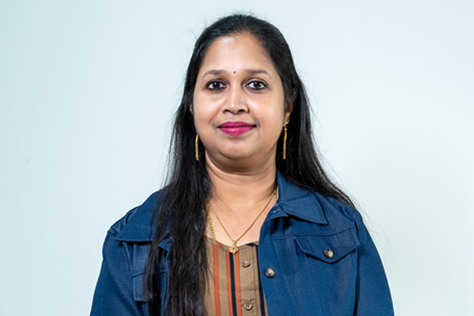 Mrs. Nanthini Pitchai
Supervisor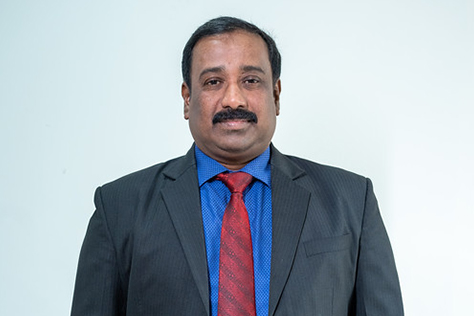 Mr. Antony Noel Nazareth
Vice Principal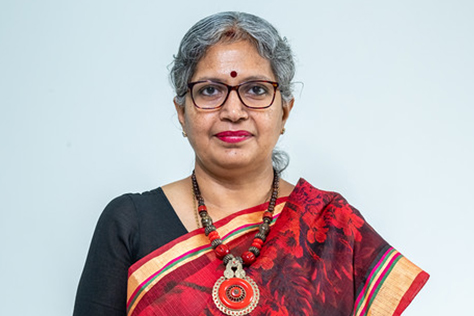 Mrs. Subha Sriram
Supervisor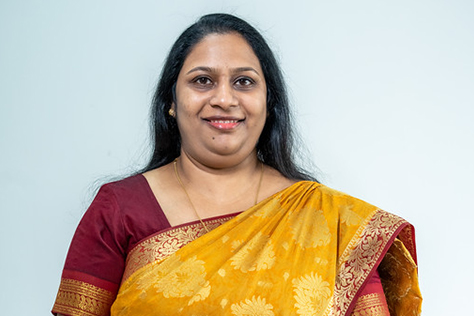 Mrs. Asha Quadras
Supervisor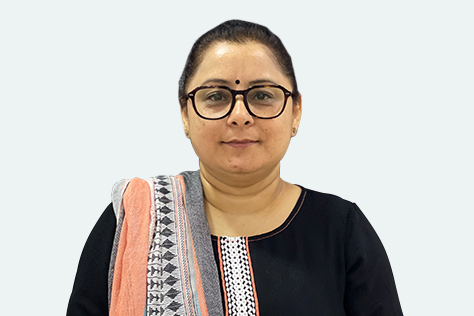 Ms. Sandhya Chaudhary
Vice Principal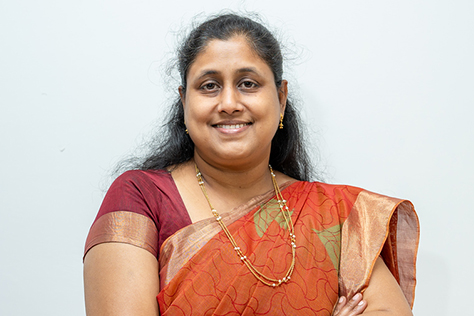 Mrs. Suni Thomas
Supervisor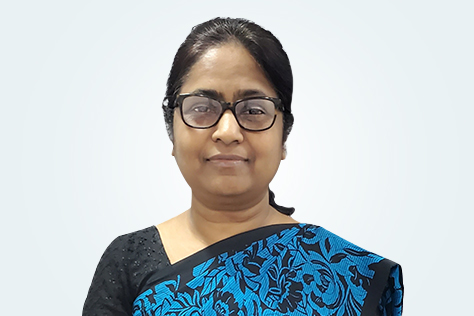 Mrs. Shaini Varghese
Supervisor
The right step to
a brighter tomorrow
We are dedicated to creating responsible universal citizens who would be bright leaders of the 21st century by laying a superior foundation through quality education. We inspire our children to be passionate lifelong learners through a curriculum with pedagogical integrity. This allows them to always inquire, innovate and contribute in meaningful ways to society.
We thank the teachers and the management of Indian Central School for taking the initiative of productive e-learning classes and working together to achieve more in students' education. I am truly happy with the progress of my kid even in this pandemic situation.
Father of Ishan Emitiyas, LKG-A
I would like to convey my gratitude for the online classes conducted by Indian Central School. My son is really enjoying studying and clear his doubts without hesitation due to the efforts of the teachers.
Mother of Master Rinston Disilva, LKG-C
Thank you to Indian Central School for initiating productive online classes and their innovative and fun teaching methods to engage the students. With the continuous effort of the teachers, my child is learning more new things and concepts easily.
Mother of Maddina Hanisha, LKG-A
I am thankful to the school management for initiating the e-learning classes for our children to boost their academic performance. Also, I would like to thank the teachers who strive hard to cover the syllabus in time despite the difficulties in the lockdown time.
Father of Sarah Fatima, UKG-G
This great school has been mine and my family's roots starting back from 1995. I am really impressed with their technology and advanced teaching methodology. I am grateful to the management and teachers for making a difference in my children's education.
Mother of Zayaan Stephen, UKG –C and Skyle Stephen, Class 2
E-learning at Indian Central School enhanced my daughter's learning experience and also has a positive impact in developing her skills. As a parent, I am happy that the children are enjoying their online classes and would like to thank the management and teachers for their initiation and guidance.
Mother of Serah Peter, UKG-B
I am really thankful to the Principal and the teachers for their efforts to bring up the e-learning classes. My daughter enjoys the learning experience and can easily grasp new ideas due to the innovative teaching strategies of the dedicated staff.
Mother of Shalini P.V, UKG-C
I would like to convey appreciation and sincere gratitude for the entire team of Indian Central School for successfully initiating the e-learning program for the students in the lockdown crisis. The teacher's are highly skilled and used effective online software tools which is extremely helpful and beneficial for my child.
Father of Irene Maria Thomas, Class 1
Thank you very much for conducting e-learning classes in the lockdown situation. My son very much enjoys every minute of the online sessions and the well-planned teaching methods help him to stay focused.
Mother of Yousuf Mirza, Class 1-A
Indian Central School has taken an amazing step on e-learning classes which is conducted in an organized fashion. Thank you to the teachers and the management for the great initiative and never ending efforts.
Mother of Sara Hassan
I would like to congratulate the Management, Principal, and all the staff of Indian Central School for providing the highest level of education. They have taken a great initiative with virtual classes which makes the kids learn in the best way possible even at home.
Father of Samra, Class 2 C
I would like to convey my sincere gratitude to the Principal, teachers, and the management of ICS for their appreciable effort in organizing the e-learning classes for the students in a better way. The teachers put their entire hard work to make the children learn every subject without any hindrance.
Mother of Basil Joseph Shibu, Class 2 C
Being a parent, I was worried about my child's academics due to the pandemic, however, ICS had taken a wonderful step to provide education to the students via a digital platforms. I am really thankful for the management and the entire teaching staff for their hard work and efforts who make the online classes simple yet productive.
Mother of Dhanyanjali, Class 2 L
It is a great initiative from the school to arrange the Microsoft session for the students. A big thanks to the dedication and commitment of the teachers who ensure the children are utilizing the session by learning and keeping up with timely submissions and interactive sessions along with finishing off their syllabus on time.
Father of Chanjal, Class 3 C
Online classes from ICS had been a welcoming movement for the students which enhanced their knowledge, academics, and social skills. We would like to convey our gratitude to the entire team of ICS for taking this wonderful initiative and taking care of our children so well.
Father of Harinand Pollayapuram, Classs 3 D
It is great that Indian Central School is providing online classes to educate the students during this COVID 19 pandemic. The teaching methods adopted by the staff are very clear and enable the children to understand the concept easily. Thank you for the ICS team for organizing such successful online classes.
Father of Nitara Aravindakshan, Class 3 J
E-learning classes organized by Indian Central School support the idea of 'stay safe at home' in the pandemic period. My sincere thanks to the administration, principal, and teaching staff of ICS for teaching not only academics to the kids but also imparting them with social skills, responsibility, and other life skills.
Father of Mirsaid Abdullaev, Class 4 K
We would like to thank the Principal, management, coordinators, and teachers of ICS who understands the challenging situation and initiated the best way of e-learning to teach the children. Our child is happy to learn via the e-learning classes and we are glad she is a part of the ICS family.
Parents of Samina Aliasgar, Class 4 I
I am honored to have this opportunity and really appreciate the ICS team for providing our children the best education through the digital learning platform. Despite the world crisis, I am very happy and satisfied with their efforts to educate the children. My best wishes for your future endeavors.
Mother of Tanmaya Anand, Class 4 H
I would like to express my sincere gratitude to the ICS team for initiating the e-learning concept. With dedication and hard work, the teachers have made the online classes feel like regular ones which promotes the interest of learning in new students. Hats off to the management and am really happy to be a part of the ICS family.
Father of Mrudul Anoop Anand, Class 4 A
A big thanks to the management, principal, and staff of Indian Central School for instigating e-learning for the students. I have been impressed with the efforts of teachers for ensuring the excellent involvement and communication of children in the classes. Thank you for helping our children in every way.
Mother of Samarth Kumar, Class 4
© Copyright 2023 All Rights Reserved ICS