Ensuring an all-round growth of your child
The Middle School years of the children are the most impressionable period of their lives. As pre-teens, when your child enters this stage they go through a complex phase of physical and mental growth before they become teenagers. During this period, we encourage students to make practical connections between their studies and the real world, preparing them for success in further study and life.
The Middle School program at ICS is rigorous and challenging and focuses on making a smooth transition from primary school to secondary school. Our contemporary teaching methods blended with ethics and discipline create the space for a curious learner to advance his/her journey to greater heights and leading him to integrate into society easily. The middle school team not only helps children to obtain the best marks but also lets them be at their best in all aspects. The all-round student-centred program at ICS, lets students explore fun and fruitful learning and progress confidently into high school.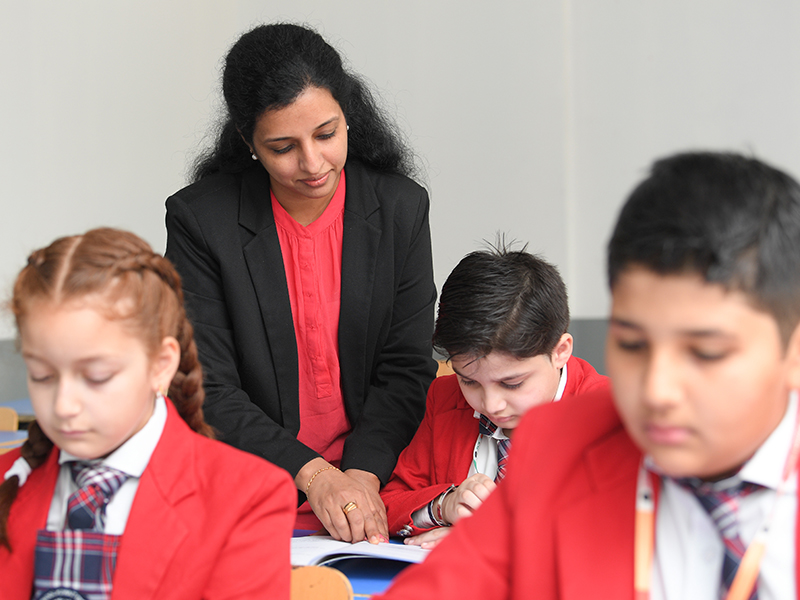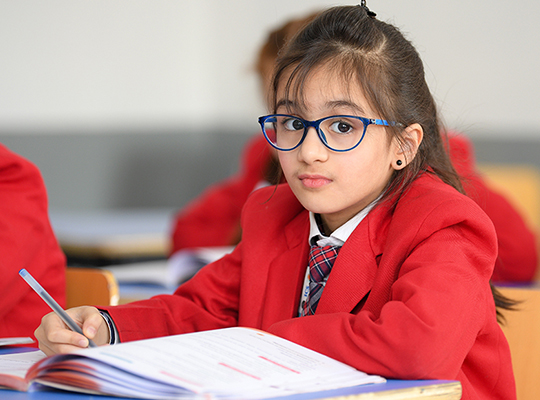 Why Middle School at ICS?
The Middle school wing of ICS progresses with the emerging teenagers who need space to think. From the Middle School wing, experienced teachers reach out to every single individual with due importance and provide mental and moral support to fulfil the dreams of the aspiring teenager.
All these years of systematic planning and evaluation have evolved into a well-planned system to accommodate the herculean task of providing an ideal platform that enables the child to experience the beauty of the ICS learning system. The ICS Middle School helps the individual to deep dive into various extracurricular activities and social responsibility events at a young age.
Social discipline and peer group interaction are at their best here due to the rich and varied cultural amalgamation blended with the huge population of the students. This kind of exposure is very rare and it happens only at ICS. Caring and Sharing the values of life is the way of living at ICS. This ideology is infused into the young minds in an involuntary process.
What we teach
ICS has adopted a student-centred curriculum amalgamated with the best practices of international perspective and blended according to the CBSE guidelines. Various educational Olympiads, Destination Success (An educational electronic Support System) Tabbie Math, Quiz Club, Young Scientists Club, Gavels Club and a host of others add to this environment. In extra-curricular activities, a total of 20 different branches of skill development opportunities are offered to the students.
Engagement Activities at ICS Middle School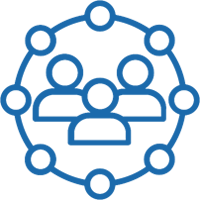 Class Team Participation

Study in Library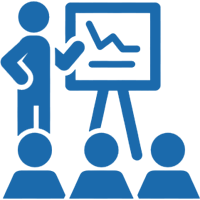 Group presentations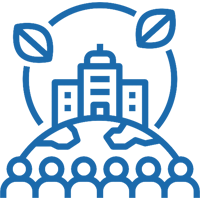 Social Responsibility Events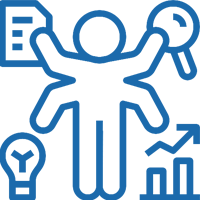 Competitions to Express Skills
Teaching Methodology
In the vibrant environment of a classroom, we bring together students with various abilities and personalities. To empower effective teaching for all, we implement creative and innovative teaching strategies and meet the individual needs of the students.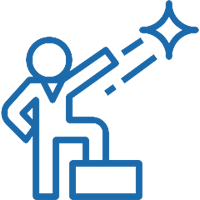 Relating lessons to practical experiences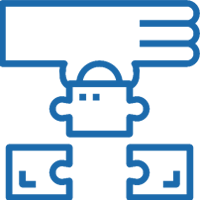 Link various teaching strategies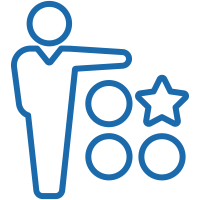 Diverse teaching methods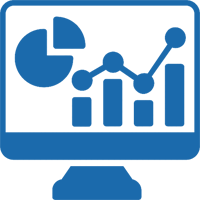 Visualization
Impact of our Teaching Methods
Self-driven learning is the success of our system. Our Middle school program keeps a balance on rigorous academics with a strong emphasis on literacy, numeracy and learning skills. These skills will develop students to achieve their full potential. On our campus, we polish our students, who are valuable stones to become gems. These gems are confident and go-getters in various platforms and toppers in various competitive entrance exams for highly sought career options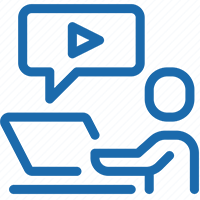 Commendable self-learners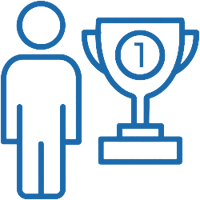 Excel in competitive exams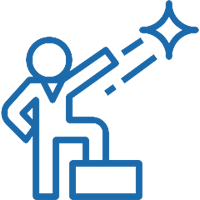 Increased self-confidence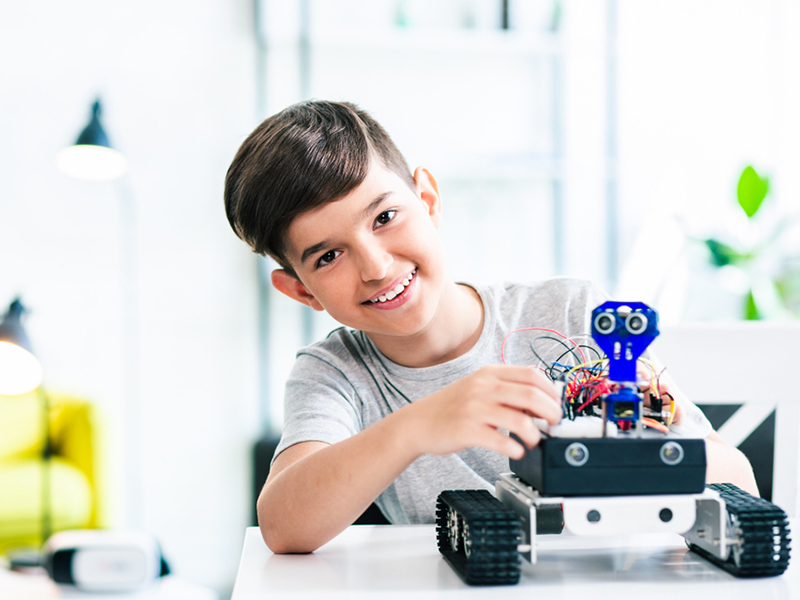 Robotics Programs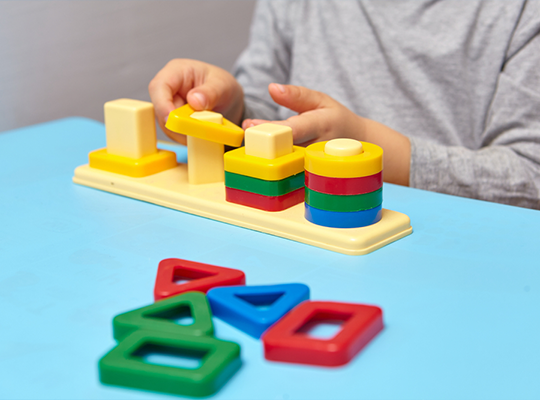 Cognitive Learning Platform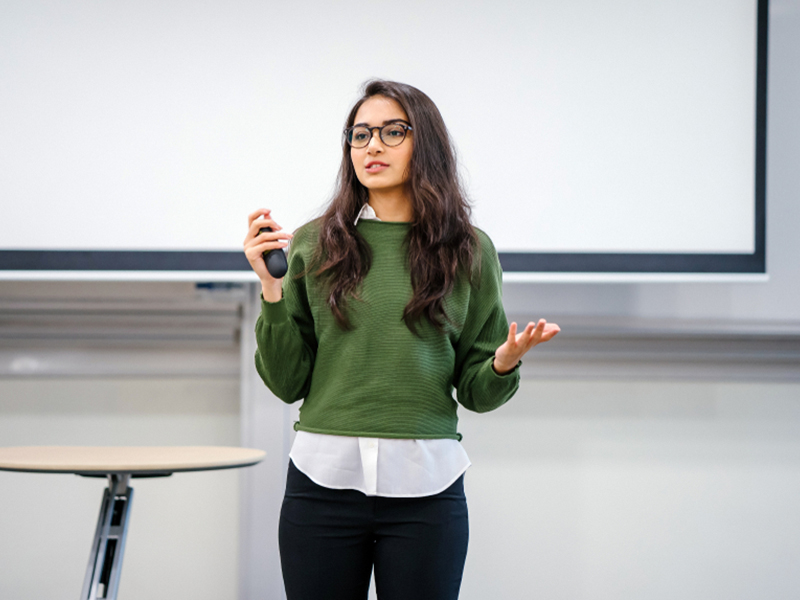 Toastmasters Club