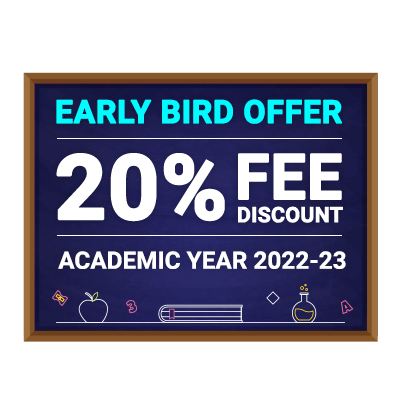 Space Club 2021
25th September to 15th December, 2021
The Space Club concept is a new initiative for all DAS Schools. This Space Club program would provide an opportunity for our students to learn about space science and also be a brand value booster. We are associating with Vivify Stem Education USA for backup in Curriculum, Procedures, and Validity. Our Students from Grade V to Grade VIII are the recipients of this new initiative.
Thank you for the overwhelming response. The Registration has been closed.
Mission to Moon Overview
How it Works
Due to the uncertainty of in-person learning, the all-digital Space Club program will allow students to have a continuation of STEM enrichment. Vivify STEM will provide training, curriculum, and host virtual weekly programming and activities. School sites participate by forming teams of students, distributing supply kits, and providing student support through in-person, virtual, or hybrid programming.
Increase Student Engagement
Now more than ever, students need motivation to learn. Through hands-on learning and exciting prizes, we have found a winning combination to keep your students motivated, even while at home!
1. Engage with Space Club sites
2. Complete hands-on challenges related to an epic space adventure
3. Watch exciting videos for weekly challenges
4. Join live Career Chats with Vivify STEM professionals
Mission to Moon Curriculum Components
Teacher guide
Teacher guide for each mission activity with student project examples, video resources, and extension activities.
Student handout
Student handout (editable Google Slide) as a guide through the engineering design process.Teachers can print or assign virtually.
Virtual Instructional Materials
These videos and digital tools are used to support distance learning.
Mission Introduction Video Short video by "Space Club Mission Control" to hook students into the challenge and connect to the storyline.
STEM Instructional Video Student instructional videos led by a team of engineers that provide real-world and career connections, science content, NASA missions, and explanation for engineering design challenge
Flipgrid Videos and mission instructions will be posted via Flipgrid, a free digital platform (www.flipgrid.com). Space Club sponsors will use Flipgrid to assign each mission. Students will post a video of completed designs on Flipgrid. This tool will build a learning community, promote communication skills, and provide insight into student thinking
Kahoot! Interactive quizzes will engage students and test knowledge learned during missions. Quizzes hosted on popular learning platform (kahoot.com).
Mission to Moon Activities
Theme
Activity Overview
Mission Released
Register teams August 1 - September 17
Welcome
Mission Patch
Practice using Digital Tools
September 26
Astronaut Training
Roller Coaster Engineering Challenge
Live Space Club Career Chat
October 3
Break
Space Suit
Astronaut Suit Engineering Challenge
Live Space Club Career Chat
October 17
Plants in Space
Plant Device Engineering Challenge
Live Space Club Career Chat
October 24
Welcome Tower
Welcome Tower Engineering Challenge
Live Space Club Career Chat
October 31
Robot Arm
Robotic Arm Engineering Challenge
Live Space Club Career Chat
November 7
Rover Exploration
Rover Engineering Challenge
Live Space Club Career Chat
November 14
Break
Design A Base
Design a Lunar Base
Live Space Club Career Chat
November 28
Build A Base
Build A Lunar Base Challenge
Live Space Club Career Chat
December 5
All submissions due December 14
Final Career Chat: December 15
Why Space Club?
Right now more than ever, students need to be motivated to learn. With a live leaderboard, weekly raffle prizes, and career chats with NASA engineers, this hands-on program bring together students across the country learning at home or in the classroom!
Click here to watch testimonials from teachers or read below on what teachers had to say about the Mission to Moon curriculum:
From Marlene in Brooklyn, New York In the Spring, remote learning was not easy and the students were not engaged. The same students are happily building, racing to the Goosechase app to check if a new mission has been posted and checking in to see if they have bonus points. The students ability to speak on camera is improving. This week I watched a student's video where he taped the lunar base drawing on the wall behind him and spoke in front of it as if he was on a news segment. Girls who were shy and quiet are producing the most amazing projects and drawing and then creating videos describing their well-thought-out creations.
Last week was parent-teacher conferences and parents raved about how engaging the projects were. They loved that the students were off the computer and being creative! Even the students have remarked that they like being away from the computer to make things. One father remarked that he loved building with his daughter!
As a teacher, I love the setup of these lessons! They are well thought out, flow easily and keep my students engaged and connected to each other (which is important to me)
Space Club will bring excitement, enjoyment, and a lot of learning to any classroom! If you are looking for a way for students of all abilities to be creative and learn about science and engineering this program is for you!
Below are more quotes from teachers provided during an anonymous survey at the end of the Fall 2020 Mission to Moon program
It was really amazing to see how engaged students were and how much they learned through the process of Space Club. It was a great way to expose them to careers they never even knew existed and get them even more interested in NASA's missions and space science.
This was the most well put together program I have ever used. I do a lot of extra programs in my classroom to help engage students and often need to do a lot of revising to make it work for my students. I had to do nothing for this program, I could use it as it and felt it was very valuable. I hope Space Club continues for many years and my students do too!
I saw so many significant gains during remote learning this semester. Students took ownership of these projects, they loved working on the Goosechase challenges and appreciated the bonus points. They worked together during Google Meets (remote learning has left them very lonely).Some of my students are very reserved, but loved making the Flipgrid videos. Some didn't like making the Flipgrid videos, but developed a lot of confidence in one semester. I taught the same students last year and some of the girls shined in this project (which I didn't see them do last year). Many of my students said they didn't like Science, but they thought Science should always be taught like this because it allowed them to be creative and "do what they want."
I thought it was a very well run program. I've been teaching over 20 years and this program is one of the best I have used with my students. The materials, projects and activities kept my students working and enjoying time together. I am very thankful for this project!